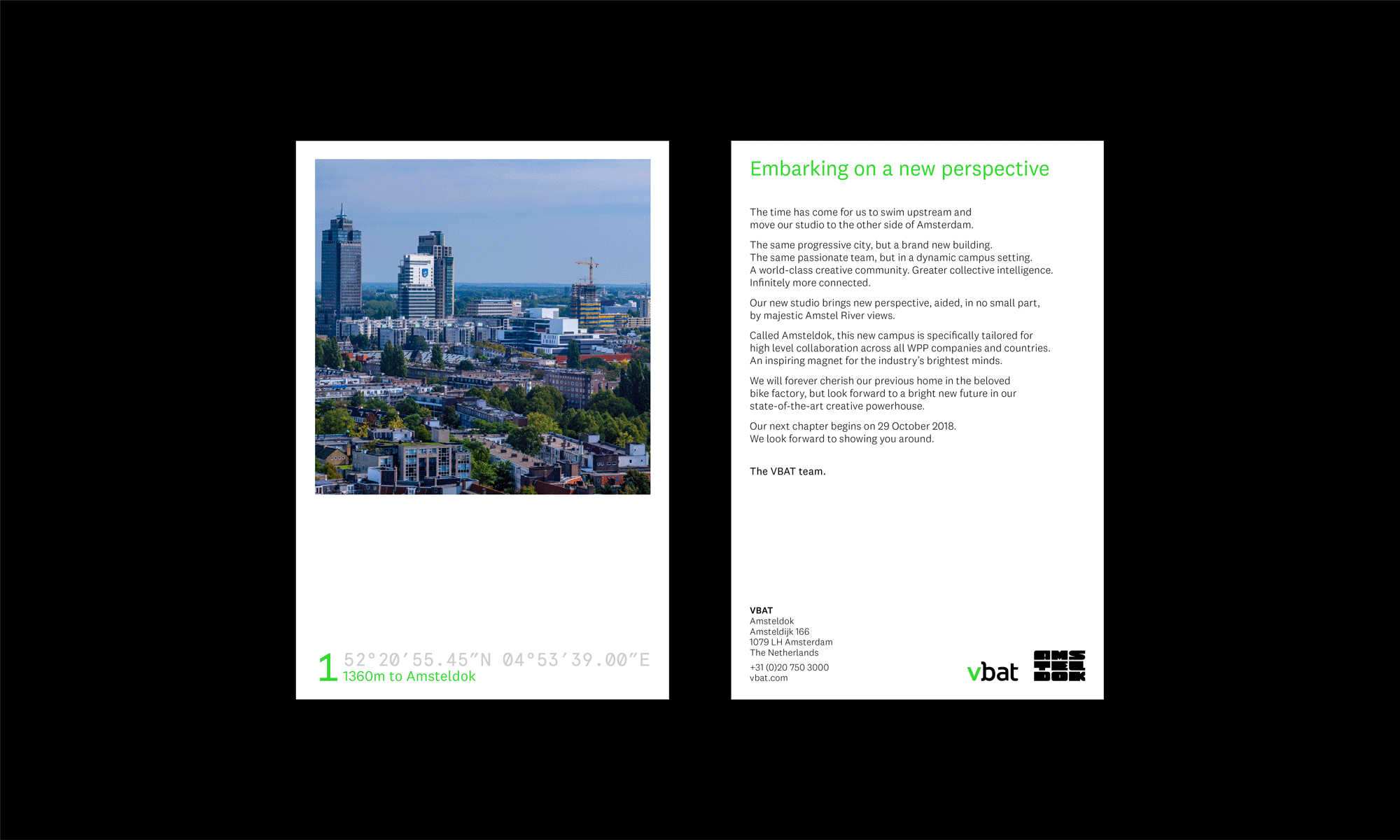 Moving In is an internal gift created at VBAT to signify and celebrate moving our office from one side of Amsterdam to the other. A small group of us worked with
John Lewis Marshall
, an architectural photographer, to realise the concept of 'moving in'.
We commissioned the photographer to take photographs of our new Amsteldok building from various distances and from various angles around the neighbourhood and surrounding area. With these images we created a series of cards where, when read in order, start from far and get closer; the idea of moving in towards the building.
To help people understand where each image was taken from we drew a highly detailed map of the area and plotted each photograph's location onto the map along with the angle towards the Amsteldok building; highlighted in a fluorescent green PMS. These photographic cards and map were placed inside a bespoke box completed with a foiled typographic logo which reads the old office coordinates and the new.
This gift was printed in an edition of 300 for clients, colleagues and friends of VBAT.
Disclaimer
Work created while working at
VBAT
.
Photography by
John Lewis Marshall
.