FONK Magazine Column
Editorial/Writing
2017–Ongoing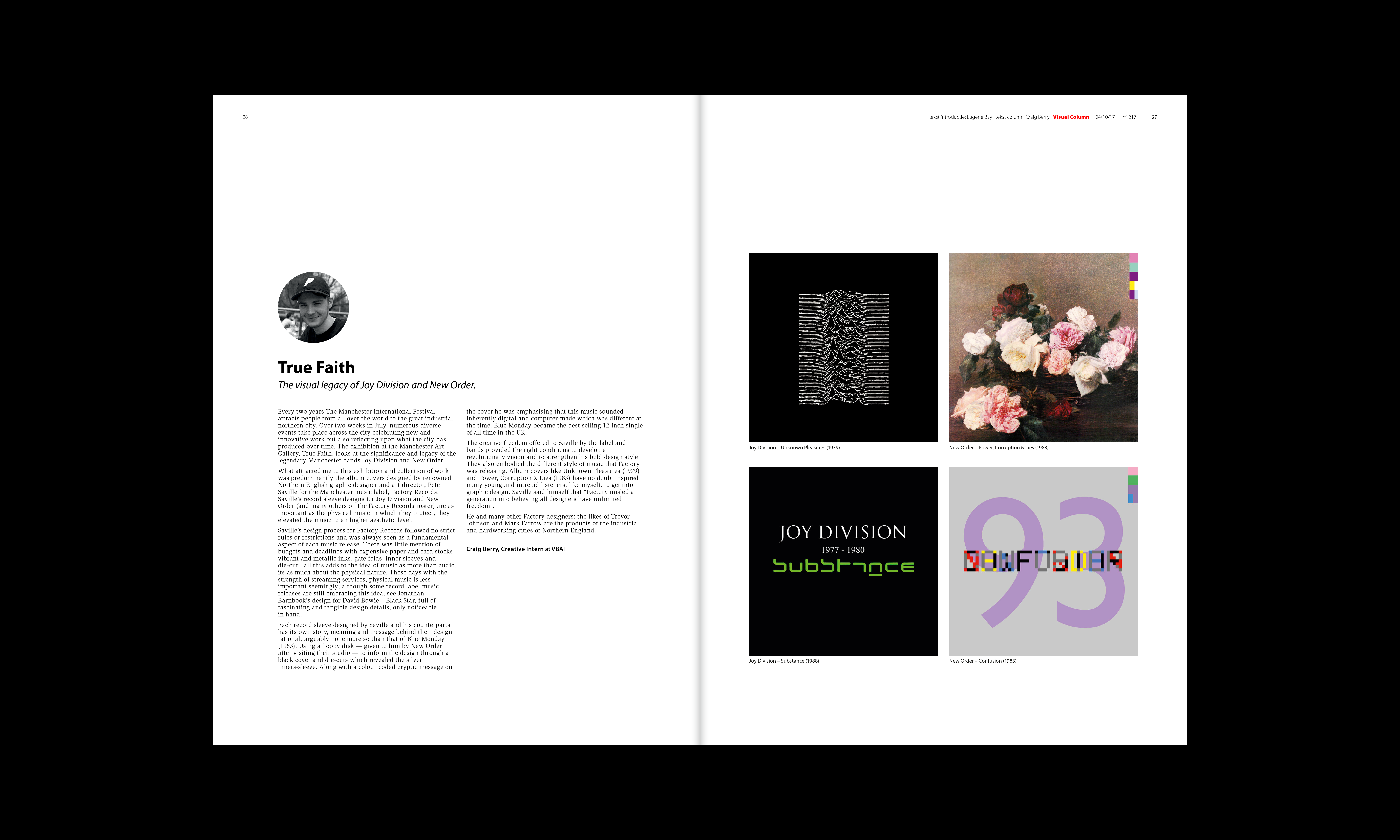 After contributing numerous articles to VBAT's Medium blog, I was asked if I wanted a regular 'visual column' in the Dutch design and marketing magazine FONK starting in October 2017.
The ongoing visual column is a combination of words and imagery on various topics with the idea to inspire and educate readers, exploring my interests.
#272: For the Love of Music
#266: VIRGIL ABLOH: QUESTION EVERYTHING
#260: 66 Degrees North
#257: The Bauhaus at 100
#249: Work in Progress
#243: Memphis, Now and Then
#234: 8vo Revealed
#231: The Beauty of the Exposed
#224: The Flat
#222: Stretch
#220: Can Graphic Design Save Your Life?
#218: True Faith
FONK website︎